Horse Dental Equipment invites you to attend our exclusive webinar dedicated to improve your knowledge in equine dentistry:
SEGMENTATION AS THE PROPER TECHNIQUE IN CASE OF
DIFFICULT ORAL EXTRACTIONS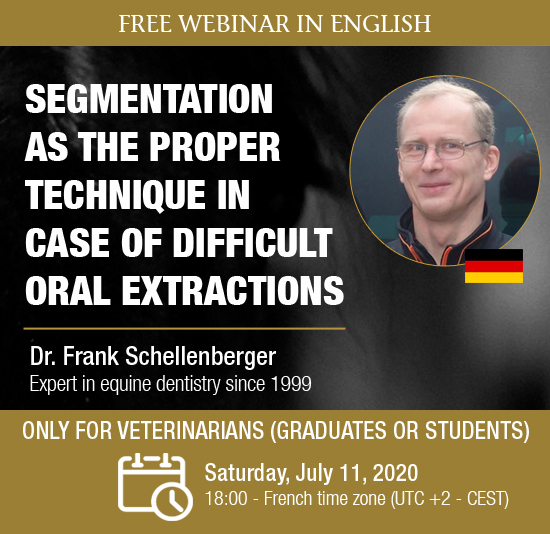 Lecture of 20 minute and 15 minutes of Q&A
Saturday, July 11th, 2020
18 : 00 - French time zone (UTC +2 - CEST)
During this online event, Dr. Frank Schellenberger, expert in equine dentistry since 1999, will enlighten us on how segmentation can be considered as the proper technique in case of difficult oral extractions (when forceps alone are not successful).
The number of registrations is limited register today if you want to be sure to participate.
This webinar is exclusively for veterinarians (graduates or students).