Your partner to develop your equine dentistry practice
Since 2004, Horse Dental Equipment has accompanied thousands of practitioners all over the world in developing their equine dentist practice by offering product solutions and complete services.
Manufacturer of the latest generation powered instruments, Horse Dental Equipment is present on every continent, and well-known for:
User-Friendliness: Lightweight and easy-to-handle, our equipment guarantees comfort and ease.
Security: The Evolution motor's integrated clutch protects the equipment and your patient.
Services: Fast and complete with a unique 12-month commercial guarantee, 14 technical centers, annual maintenance, and loan equipment.
Cost-effectiveness: There is an attractive overall cost for the equipment due to the system not requiring any daily lubrication, a high resistant drive shaft and the durability of diamond burrs and disks.
Our mission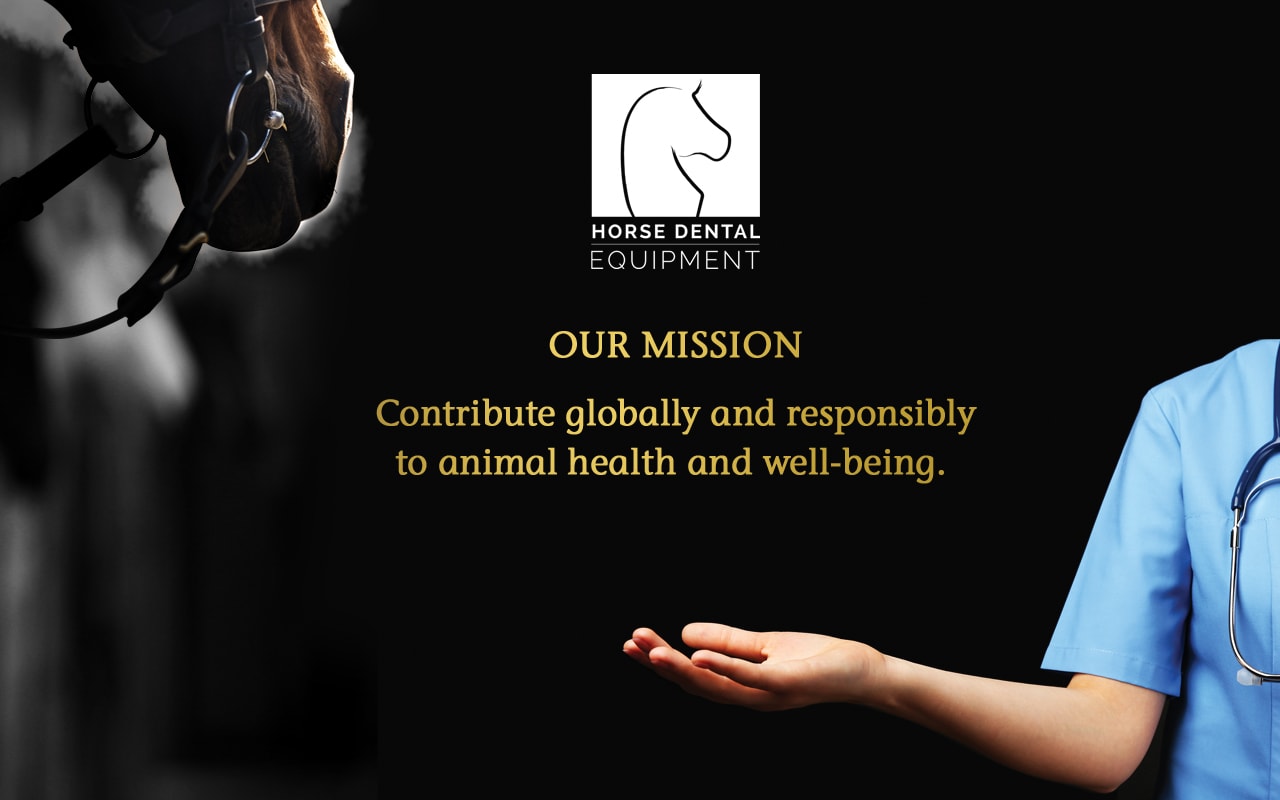 Contribute globally and responsibly to animal health and well-being.
Our vision & values
Dental treatments are part of the essential care for an equine practitioner. Dental treatments influence equine well-being and performance.
Our common interest with practitioners and owners is to strive towards a professional and responsible equine dentistry practicce.
Horse Dental Equipment helps you develop your dentistry business, allowing you user-friendliness on a daily basis, and optimizing the profitability of your activity.
Discover our range of products and services
Complete product solutions, suited for every type of equine dentistry.
A wide range of services in order to offer a high level of comfort and serenity in your everyday practice.
The education you need
Webinars, training & wet labs
Throughout the year, Horse Dental Equipment organizes webinars, trainings and wet labs, to give you the opportunity to improve your equine dentistry knowledge and to try out our equipment.
Find out the upcoming events which we organize or in which we participate via the Event calendar section.
Referral veterinarians
Horse Dental Equipment chooses to work in close collaboration with referral vets specialized in equine dentistry and recognized for their knowledge and experience.
Thus we permanently have a professional eye on the evolution of the practice and technology of the equine dentistry.
University
HDE is supporting education by providing special offers to Universities all over the world to purchase quality equipment and supporting them with free loan equipment to organize wet labs.
If you are an university? Contact us for special offers or to organize wet labs.
Research & development and customer feedbacks
Our Research & Development Department continuously improves the quality and the ergonomics of our products.
Being in tune with our customers, we like to take into account your feedback and your proposals of improvement.
Please do not hesitate to share your experience.
If you don't find in our catalogue the product or service you are looking for, don't hesitate to contact our R&D department to evaluate whether we can adapt the design to your practice.
Global presence
Horse Dental Equipment's head quarters are located in France (Châteaubourg – 35220).
Our subsidiary in the USA is in charge of the sales and service for the American continent.
Horse Dental Equipment is present in over 90 countries through a solid distribution network and 14 official technical centers.
Contact us to find a distributor or your technical center.
A team at your service
Structure
Our ambitious objective is that HDE staff arrives at the office with a smile.
Our human size company is structured to assure equine dental practitioners a fast & professional service.
HDE staff in France and USA is organized as follows
R&D Department
Purchase Department
Production Department
After Sales Service Department
Sales Administration Department
Sales Department
Marketing and Communication Department
Employees' Commitments
Respond to our customers, as soon as possible, to their request for the supply of equine dentistry equipment.
Offer a complete and responsive service for advice, maintenance and the repair of equipment.
Stay connected to our customers and the market to offer innovations and continual improvements of our products and services.
Participate in the development of practitioners' skills through equipment, services and training.
Control our processes with the constant search for the improvement, development and sustainability of the Company as well as the safety of our employees.
Management Commitments
Develop the sense of responsibility and skills of HDE employees, to enable them to express their expertise in complete autonomy.
Constantly combine the know-how and creativity of the company and its partners (distributors, suppliers, practitioners) to strive towards excellence.
Respect our commitments.
I undertake to devote the necessary means and resources to the conduct of these commitments and guaranteing and their evolution.
Mathias LE FAUCHEUR, Horse Dental Equipment CEO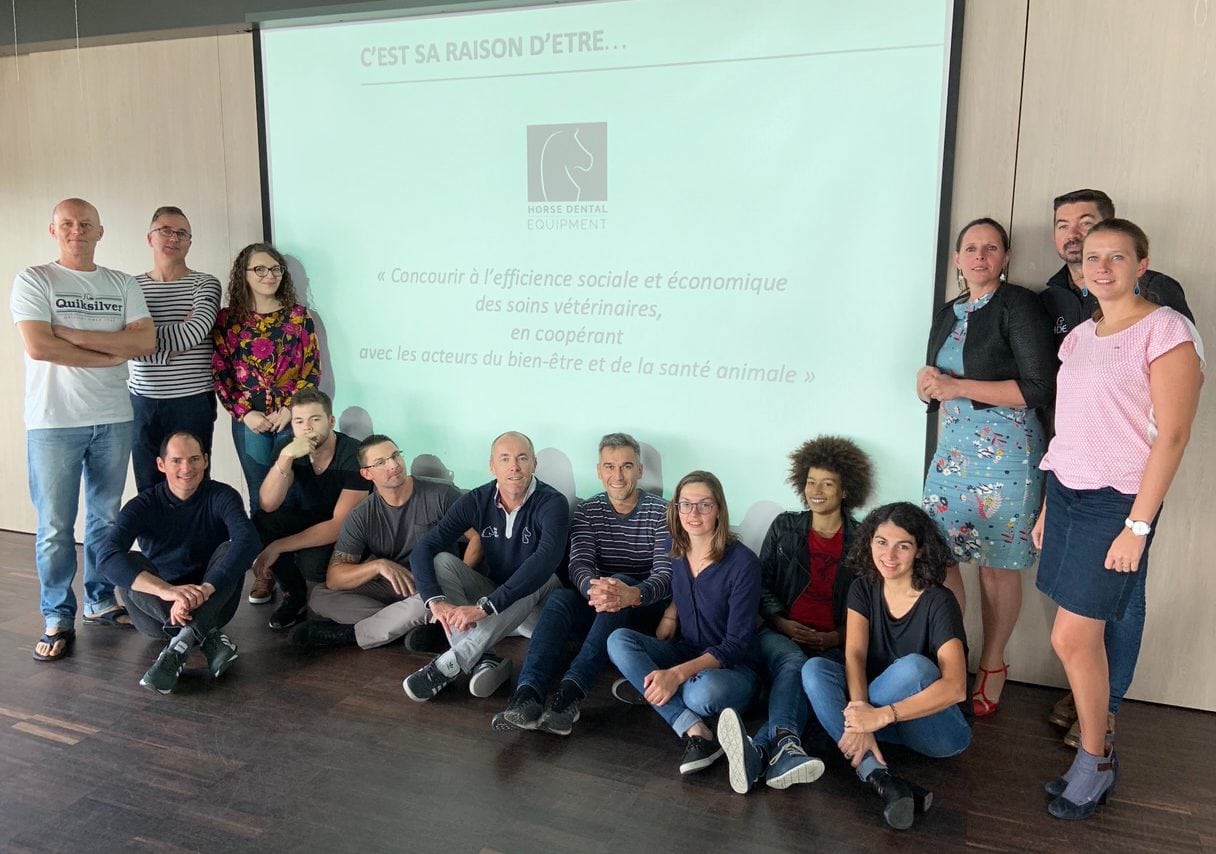 Services for Practitioners
Every 500 horses
or 12 months
For scheduled maintenance
* Check whether available in your country. 
High-performance instruments
for a better efficiency
HDE had the pleasure to introduce 20 new product references to better meet your equine dentistry needs during a live presentation.
Dear Richard O. Miller, DVM
Thank you very much for developing with passion Equine Dentistry all over the world since 1987.
After several months of development, HDE's new Equine Dentalscope has arrived and we are happy to present it in a glance in this video.
Subscribe to our newsletter
Sign up today to join over 10000 practitioners who already subscribed to our newsletter to stay updated on the latest special offers, blog posts, product announcements, and useful content about equine dentistry and horse industry!